︎︎︎
At Least We Can See The Stars (2020)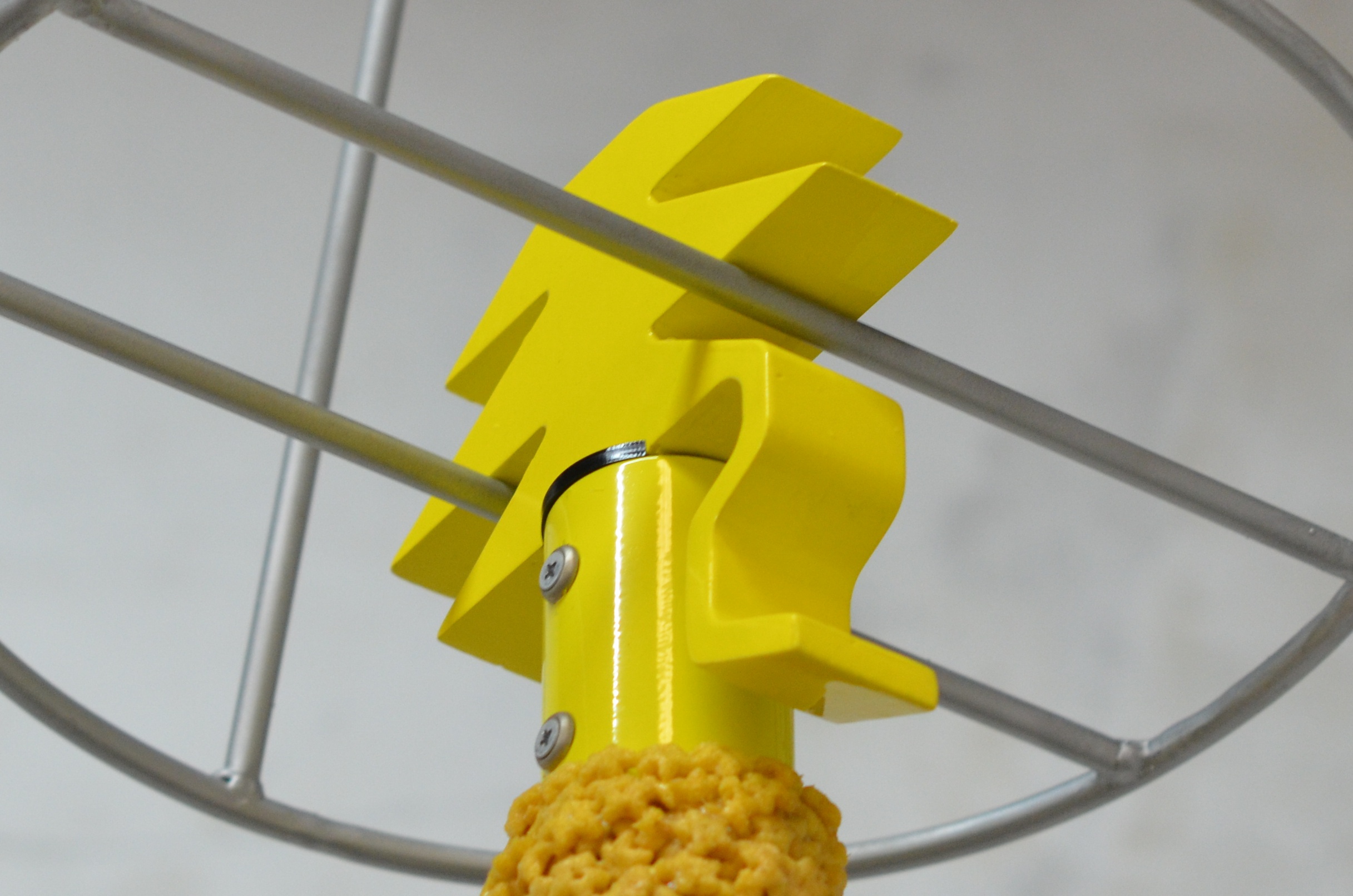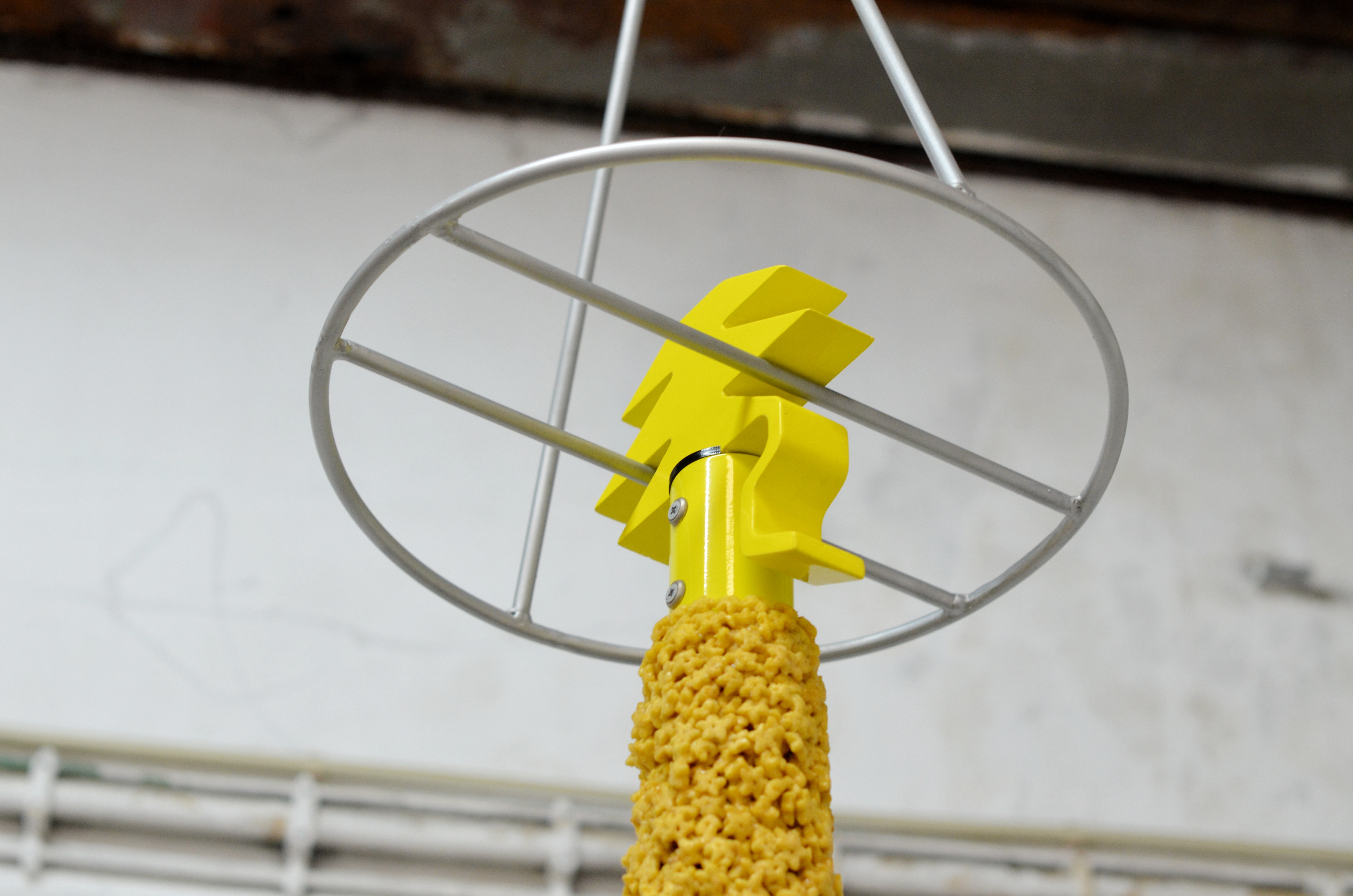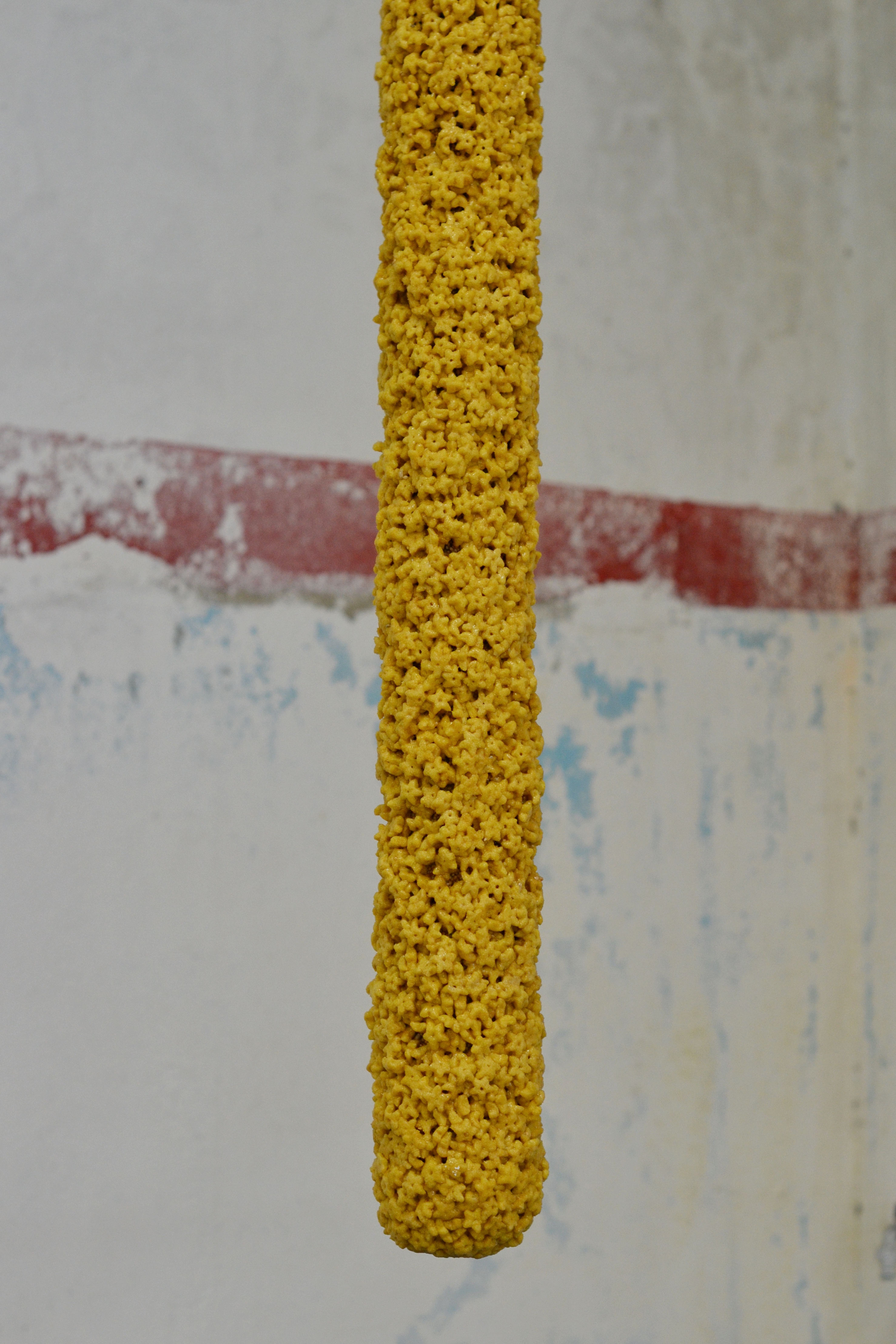 At Least We Can See The Stars 2020
Processed cereals, iron, plywood.
20x10x170 cm.
---
At Azan - Tomaz Hipólito Studio (I WILL TAKE THE RISK, 2020).

This formal investigation focuses on the concept of ration as a product that is intended to be unifying and all encompassing, bringing together in the same form all the nutrients necessary to live. At Least We Can See The Stars isolates and exaggerates the form of a feeding device for bird cages. This device demands enclosure, in order to be functional, as its dented hook is specifically designed to fit the void between the metal wires in cages.


---